Magic Brick Wars, Halfbrick's First Release in 3 Years!
Magic Brick Wars Is Halfbrick's New Real-time Multiplayer Strategy Game
Halfbrick Studios is proud to announce Magic Brick Wars, their newest title slated for release, November 15, 2019. A real-time, multiplayer strategy game, where tactical decisions meet the fast-paced game-play Halfbrick fans have grown to love. Any OG Halfbrick fans out there? Only you'll care about this, but… Magic Brick Wars is based around Halfbrick's beloved Raskull characters!
In Magic Brick Wars, players will go head-to-head in real-time, strategically placing powerful units, formidable defences, and deceptive traps from their handcrafted deck. The goal? Outwit your opponent and navigate treacherous territory, to storm enemy lines and claim your rival's lives. On the offensive side of the game, players will experience a diverse arsenal of powerful characters, each with unique abilities to harness depending on the situation at hand. Players will equip their weapons of choice, and portray their play-style through the calculated construction of their deck. Defensively, players are armed with magical bricks, which can act both as obstructive counters to their opponent's advances, or cunning traps, sure to punish the ill-advised moves of the opposition.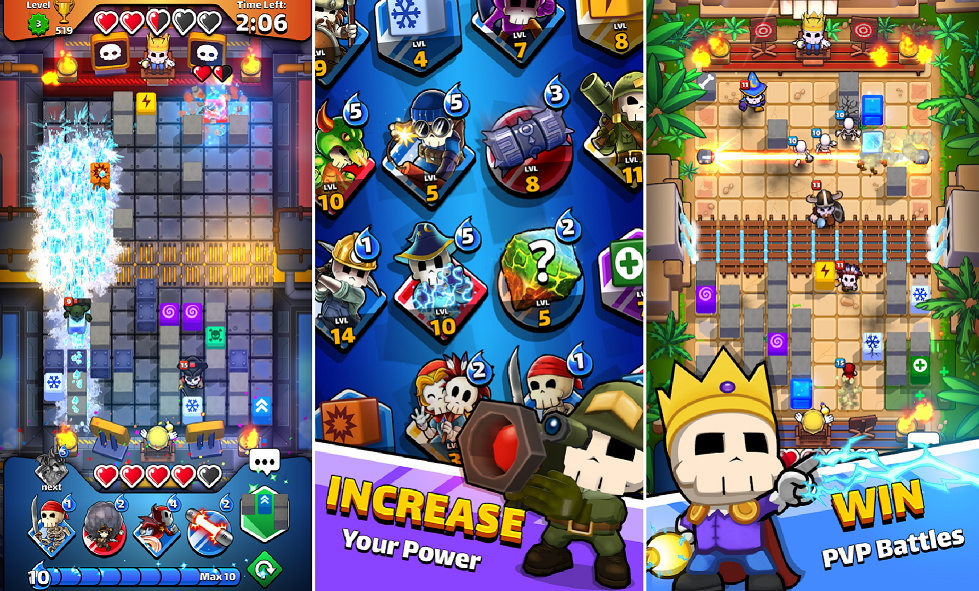 Team Magic has made a point to ensure, that Magic Brick Wars carries the same level of personality & soul which previous Halfbrick titles are known and loved for. One particular band of memorable misfits, won the hearts of the company's core player-base long ago – the Raskulls. First released in 2010, Raskulls – a 'Bone-Shakingly Crazy Action Platformer' introduced the lovable Raskulls cast to the world – and 9 years later, players are still calling for their name. It only made sense for the Raskulls to form the starring cast of Magic Brick Wars. Each with unique personality's and specialities, the characters formed the perfect foundation to serve as interesting & powerful cards within the game. There's plenty of familiar faces from the Halfbrick Universe along the way – one of which is the infamous Barry Steakfries – is there a game Barry won't invade?

Stay tuned here :
⚡Facebook
⚡Instagram
⚡Twitter

Posted in From the Blog|Magic Brick Wars