Sail the seven seas in new Jetpack Joyride pirate event!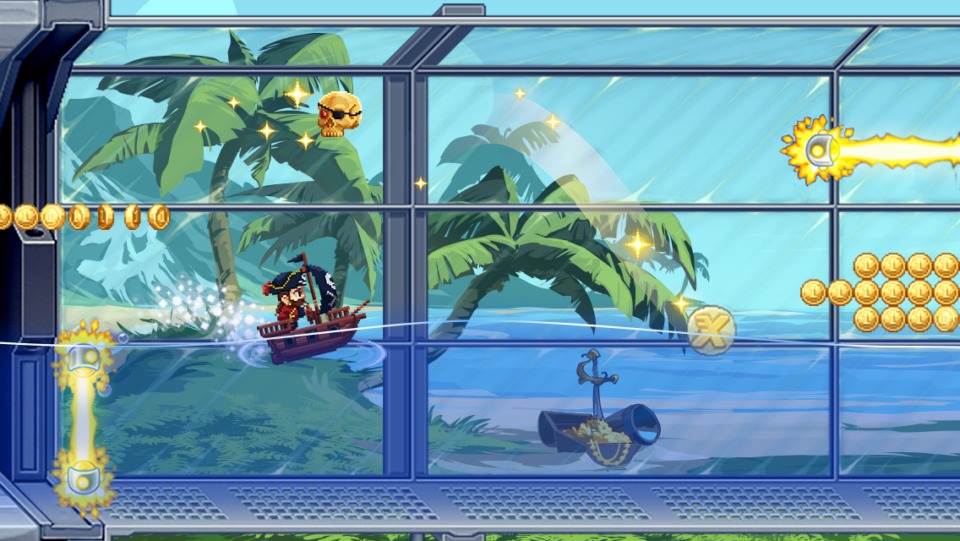 Ahoy, mateys! This be a quick memo to let you know that our latest event is all about PIRATES. Yarrrr!
Thar be treasure, loot, and yer very own island paradise to explore. We even have a new bundle featuring The Brazen Barnacle. Holy ship!
What are you waiting for? Weigh anchor, hoist the mizzen and download the update now. It's time to get that booty!
WHAT'S NEW:
PIRATE'S PILLAGE
Line yer pockets with hidden treasure and special prizes!

MONTY THE MACAW
It's a bird! It's a plane! Wait… we were right the first time!

THE BRAZEN BARNACLE
Sail the seven seas with this battle-tested pirate ship!

ISLAND PARADISE
The perfect place to soak up some sun or bury yer loot!

Event ends June 25. Fire in the hole!

Posted in Jetpack Joyride